Addicted to You
by
Krista Ritchie
&
Becca Ritchie
My rating:
4.5 of 5 genies
Published:
July 1, 2013
Series:
Addicted #1
Genre:
New Adult, Contemporary, Romance
Publisher:
K.B. Ritchie
Source:
Purchased
Pages:
324
Format:
eBook
Purchase At:
Amazon.com

Goodreads Summary

No one would suspect shy Lily Calloway's biggest secret. While everyone is dancing at college bars, Lily stays in the bathroom. To get laid. Her compulsion leads her to one-night stands, steamy hookups and events she shamefully regrets. The only person who knows her secret happens to have one of his own.

Loren Hale's best friend is his bottle of bourbon. Lily comes at a close second. For three years, they've pretended to be in a real relationship, hiding their addictions from their families. They've mastered the art of concealing flasks and random guys that filter in and out of their apartment.

But when they go on a family boat trip, surrounded by open seas and limited male bodies in sight, Lily's confronted with a big fear. Only one guy onboard can fill her addiction, and she's sworn off going there with Loren Hale ever again.

Now the only person who can truly help her can barely help himself.

**This is a New Adult book recommended for readers 18 and up**
The Review
I struggled with this book. The themes are hard to deal with, and the conflicts Lily and Loren are engaged in made me ache for them. They went through so much! I think what challenged me most with this read was that it really brought to question the topic of addiction and how quickly it is a dismissed/tabooed subject in society. We don't want to deal with people with problems like Lo or Lily because they're difficult, messy situations we would all rather stay out of. You think "addiction" and immediately some
idea
of what it means to suffer from an uncontrollable compulsion comes to mind, whether it be hoarding, drinking or some other kind of addiction. We think we know, but really no one knows where the shoe pinches except those wearing the Prada.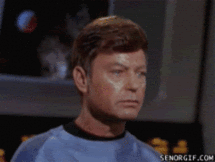 True that!
Addicted to You
is an example of why all books in the New Adult genre are
not
just about sex. Sure, Lily is a sex addict and to be honest her problem was frightening. The way her compulsion led her to seek out sexual partners constantly, making due when none was available, ran my blood cold. She's so controlled by this
need
to fulfil herself sexually that it truly does interfere with any chance of her having a normal life. At one point, her life even stands in jeopardy. The seriousness of the issue was never undermined and I really do give props to the Ritchie sisters for bringing the gravity of her circumstance so beautifully across. It was a hard subject handled well.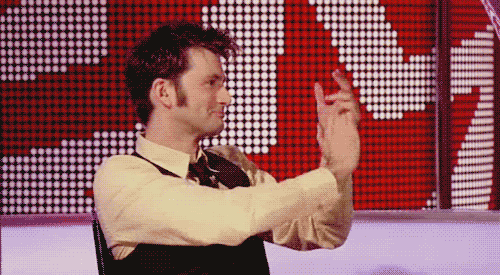 To you, ladies.
On to the Serious.
I'm not going to lie, there is a level of graphic content to the novel, topics such as self love and pornography are repeatedly engaged and the sexual relationship with Loren and Lily is detailed, adding context but still considerably explicit. Sexual addiction has many facets and I felt that they were adequately addressed here. When things got graphic I had to sit back, breathe, before getting back to the read. It wasn't an easy journey with this book; it asks commitment from the reader, that they engage and feel the torment Lily does when she's through sleeping with a stranger, the shame of knowing she couldn't control her body's ever present need and will probably fall prey to the same urges in future. Things like that really punched me in the gut, and then there was Loren.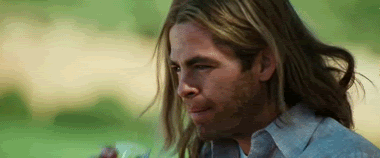 Oddly, this is fitting.
Believe me when I say that this guy gets beat around a ton, and then some. He's not harmed by people necessarily, but instead by shocking occurrences which serve to pummel him somewhat into asphalt. Lo has an addiction too; he's an alcoholic and between himself and Lily they have everyone fooled into thinking they're a couple.They are hiding their addictions with this big lie and up until a quarter or so into the book, it's just routine faking their relationship while indulging in forbidden pleasures. They have a system and everything works because Lo and Lily have been friends forever. As can be expected, the addictions get in the way of them having normal social interactions and they are isolated, so much so they are the other's best and only friend.
You would think that because of this connection and past that they would be capable of putting aside their selfish desires in order to get help for the other, but this is not the case and even their affection and concern can't compare to the pull of their fixations.
For all intensive purposes, they fit. Or at least they
should
, but their respective compulsions get in the way, making their try at a real relationship near pointless. Each cares more about protecting themselves, keeping from being exposed before their families, and sticking still to destructive lifestyles that it is impossible to believe they truly love one another completely. I think they share a love, but the kind shown in
Addicted to You
is not yet strong enough to withstand the strain of their addictions. They have a lot to get past and work through, and I suppose when you've been doing things the way they have for so long, the road to recovery is indeed a long stretch.
In Conclusion
This book showed how thoroughly an addiction can not only infiltrate, but also destroy lives. The realistic way that it is depicted here leaves no doubt in mind how devastating and far reaching the affects of being an alcoholic or nymphomaniac are. It was never just Loren's issue or Lily's, because Lily's "issue" got in the way of her relationship with everyone around her. She distanced from family and endures such deep self-loathing that anyone with eyes can see she isn't happy. Loren too, his alcohol dependency so interferes in his school life that all semblance of order is stripped away as he fails his way through classes, earning disappointment and disdain from his father and drowning the pain in booze. All in all the effects are far-reaching and I'm glad that the authors made me aware of the struggle, I had no idea how challenging it can be to go through an ordeal like Lily's or Loren's, let alone be the person afflicted.
Addicted to You
gave me an intense glimpse into the mind of complex, tortured characters that simply grew on me and stuck to the end. I'm a fan of these writers because of their execution in this novel as well as mature handling of very sensitive and real ordeals. You will like
Addicted to You
because it has purpose and will make you cry as you smile your way through to a satisfying ending, I did.
4.5/5 genies: The Ritchie girls are phenomenal; I could not be any more satisfied with this book. It goes to dark places and still manages to end with an emotional punch that literally strikes my heart in two. This book is fantastic, and a new favourite of mine, Addicted to You exceeds!