Rules of Attraction
by
Simone Elkeles
My rating:
5 of 5 genies
Genre:
YA, Urban Fiction, Contemporary, Romance, Humour
Published:
April 13, 2010
Pages:
324
Publisher:
Walker Books
Source:
Library Loan
Format:
Hardcover
Purchase At:
TheBookDepository.com
or
Amazon.com

When Carlos Fuentes returns to America after living in Mexico for a year, he doesn't want any part of the life his older brother, Alex, has laid out for him at a high school in Colorado . Carlos likes living his life on the edge and wants to carve his own path—just like Alex did. Then he meets Kiara Westford. She doesn't talk much and is completely intimidated by Carlos' wild ways. As they get to know one another, Carlos assumes Kiara thinks she's too good for him, and refuses to admit that she might be getting to him. But he soon realizes that being himself is exactly what Kiara needs right now.
My Thoughts
Aw!! Man, I
need
me a Fuentes, and prompt. Thanks for making me fall in love again, Ms. Elkeles! Honestly, this book is the kind you take with you, read, and then feel disappointed about life because there isn't a Fuentes in
your
immediate future. Yet, you cannot help but love the book and its characters, because for some reason, Simone Elkeles is an oddity in the most wonderful of ways and this author makes it insanely impossible not to love her. Her fantastic characters? Those are just the perks, this woman is the mastermind behind it all.
Why this Book Could be for You
If you loved
Perfect Chemistry
,
Rules of Attraction
is most definitely worth your while. It is almost a given that this is the book for you, because the two brothers, Carlos and Alex, are remarkably alike. Carlos is like Alex but with more fire. I know, didn't think that was possible either, but somehow the two are combined into an even spicier and
smoking
hot package that I like to call Carlos Fuentes.
Why You Will Love Carlos Fuentes
- He faces a lot of
change
throughout the book. It is constantly a learning experience with Carlos and every chapter brings something new to the plate in terms of his identity, and overall character growth. In some aspects, Carlos feels deeper to me than Alex, maybe because of all his issues
I like damaged things, sue me
not to mention, he is surprisingly introspective. He thinks a lot about people's perceptions of him, what it means to be Mexicano and who he wants to be. I laughed a little at the beginning because of how defensive he was when it came to defending his heritage, the boy is feisty, but he grew on me and it was a joy just watching him turn into the person he becomes at the end.
Carlos made me laugh and cry in the best of ways; I wanted to shake him like a pair of maracas when he acted like a prick, hug him when he felt so very human, but most of all this Fuentes brother captured my heart.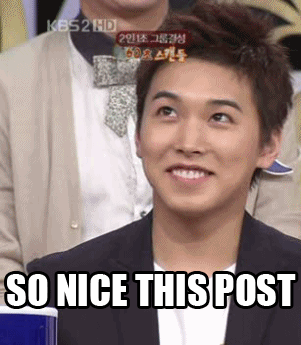 Ha! Well, my friends, I am only being so nice because it's true.
The Hard and Gritty
In my experience, Poverty is often talked about a lot. People think, "yeah, I know what that is, poverty is such and such," when really there is so much more to it than people starving and living beyond the poverty line. So yeah, the Fuentes brothers are talked a lot about because of their appeal, they are smoking brothers, but they are great also because they make known two types of poverty: that of the physical and the other of the heart. Carlos and his brothers weren't brought up in the best of conditions even though their single mother sweats like a mule in order to give them the best possible. To some the assumption is that their poverty comes from the financial matters alone.
Wrong.
It is so much deeper than that. I look at it this way, Carlos was poor of spirit, really poor, and Kiara saved him.
I think that is a theme with these books, all the characters - even the girls who fall for the Fuentes - need saving and each book's completion, predictable as it may be, sees to it that its characters are indeed rescued. And I think that is something to party about. Take it away, Gru:
Nope. Can't touch this!
Call it mushy if you will, but there is something to be admired about the quality I just mentioned, because in reading anything you are promised very particular things - in this case it was a touching YA romance with feeling - and you should leave the book having been delivered those expectations, I like that
Rules of Attraction
delivers.
Now, my Carlos aside, yes
mine
, let's move on.
Other Elements: Characters, Plot, Setting
The setting is urban with upper and lower class divisions and perfect backdrop to the plot, if anything, it adds monumentally to story development and makes imagining the going-ons of these individuals possible. I love a good story and
Rules of Attraction
has that in abundance. There were no loose threads and it all came full-circle at the end; if you are a fan of irony you are going to adore that Epilogue, or at least crack a smile laughing, it all comes together. There is a happy ending, but Carlos and Kiara have to work in order to get it.
Speaking of characters...We meet a few familiar faces from
Perfect Chemistry
and I was pleased to revisit the storyline of Alex and Brittany, I love these guys! They both have matured and feel more like young parents to Carlos which is a little funny because he does everything, as most rebellious teenagers will, not to listen. They stick by him though, and seeing Brittany be more than the gorgeous blonde and blue-eyed barbie we know her to be kind of adds credibility to her character overall. Alex will be a wonderful Papi! This family really does stick together and they are there through the crazy parts as well as good.
Like in
Perfect Chemistry
there is a bit of gang trouble - how could there not be - and Carlos/Kiara have to deal with that along with a few other issues. I'm sticking to this new resolve about no spoilers so there will be
none
from me! Read the book to find out the juicy goods.
I identify with Kiara because sometimes I stutter. It isn't a huge deal but it happens and the sensation of your tongue almost
expanding
in your mouth isn't something a lot of people can easily stroke under the carpet. It can be a big deal, but you learn to deal with it...Eventually. Thankfully this does not stop me from speaking, I gab just as much as ever! My girl handled herself through the stuttering and a big part of me really appreciates that Carlos did not see her as any less of a person because of her stuttered speech. Their story transcends so much farther than just being a 'gang' fiction or 'romance' and their experiences capture so much feeling...it is almost impossible to put the book down.
With great side characters like Kiara's dad, Mr. Westford, there aren't enough words to describe their fullness and overall importance. This book will hit you - hopefully as well as it did me - and you'll find somebody to route for, a character that never really lets go.
Things to Watch Out For
It is refreshing to see old matters be revisited and the fact that Alex's involvement in the Latino Blood is not forgotten gives the reader a great sense of continuation in terms of story. Keep in mind that this is more mature YA in that there is course language, drug and gang references and a sex scene mentioned, not in detail mind you, but there are those things to be cautious of so do take them into consideration.
What else is there to say? I love this book. 5/5 genies for the WIN.