Death Note, Vol. 1: Boredom
by
Tsugumi Ohba
My rating:
5 of 5 genies
Genre:
YA, Manga, Fantasy, Horror, Mystery
Published:
October 10, 2005
Pages:
195
Publisher:
VIZ Media LLC
Format:
eRead

Light Yagami is an ace student with great prospects - and he's bored out of his mind. But all that changes when he finds the Death Note, a notebook dropped by a rogue Shinigami death god. Any human whose name is written in the notebook dies, and now Light has vowed to use the power of the Death Note to rid the world of evil. But when criminals begin dropping dead, the authorities send the legendary detective L to track down the killer. With L hot on his heels, will Light lose sight of his noble goal...or his life?

Boredom
Light tests the boundaries of the Death Note's powers as L and the police begin to close in. Luckily Light's father is the head of the Japanese National Police Agency and leaves vital information about the case lying around the house. With access to his father's files, Light can keep one step ahead of the authorities. But who is the strange man following him, and how can Light guard against enemies whose names he doesn't know?
My Thoughts
So I am a lot addicted to this series and already on volume six I think!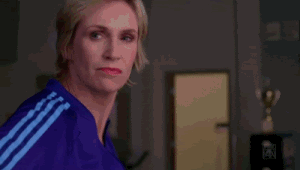 It is so wonderful and yet crazy that I would read something like this at all - not because there is anything wrong with the book - but it just isn't my usual. My usual being heart-pumping romance or adventurous comedy; note now:
Death Note: Boredom, Vol. 1
is severely twisted and does not fit either category. And yet I am beginning to believe that is a
good
thing!
I adore this series, it is flipping
FANTASTIC!
This is the first manga in a while to actually engage my mind and push me to think further; Needless to say, I have become so wrapped up in this peculiar universe. Kira is the villain I love to hate and his Shinigami just sends shivers down my spine, but I can't stop reading! I am addicted too far to stop and I urge everyone to pick a copy of this up, it is so un-stereotypical and unique...I know you will be as blown away as I am!