Obsidian
by
Jennifer L. Armentrout
My rating:
5 of 5 genies
Published:
May 8, 2012 by Entangled Teen
Pages:
299
Source:
Purchased
Format:
Paperback
Purchase At:
The BookDepository.com
or
Amazon.com
Goodreads Summary




Starting over sucks.

When we moved to West Virginia right before my senior year, I'd pretty much resigned myself to thick accents, dodgy internet access, and a whole lot of boring.... until I spotted my hot neighbor, with his looming height and eerie green eyes. Things were looking up.

And then he opened his mouth.

Daemon is infuriating. Arrogant. Stab-worthy. We do not get along. At all. But when a stranger attacks me and Daemon literally freezes time with a wave of his hand, well, something...unexpected happens.

The hot alien living next door marks me.

You heard me. Alien. Turns out Daemon and his sister have a galaxy of enemies wanting to steal their abilities, and Daemon's touch has me lit up like the Vegas Strip. The only way I'm getting out of this alive is by sticking close to Daemon until my alien mojo fades.

If I don't kill him first, that is.
I have no explanations to offer, and certainly little excuse as to why it took me so long to read
Obsidian
.
I should have jumped on the bandwagon months ago.
What is important is that I am on it now, and have no plans of ever getting off. Jennifer Armentrout is a beautiful, beautiful woman for what she has given me, thank you for Daemon!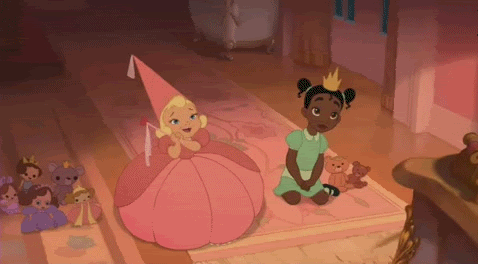 Oh, baby!
Excuse me while I make some [lame] jokes about his hotness right now:
(1) "Is it hot in here, or did Daemon just walk in?"
(2) "I could swear the heat is turned up all the way. Nope, just Daemon."
(3) "Daemon lets the sun have a break now and again, because his hotness is enough for the world."
Whoo! Hey, I told you they were bad; you were warned. Take it from me, I was warned! Over and over again friends kept saying how much I would love
Obsidian
, how great of an author Ms. Armentrout was, and how Katy would make me feel like she wasn't even in the book but sitting next to me. I should have listened, but then again, I am glad that I didn't take these praises to heart because by the time the book was through my eyes were wide as saucers.
Yeah...
I can't really say anything more than, this was a very, very, very enjoyable read. I loved everything!

Characters: 5/5

Plot: 5/5

Setting: 5/5

Writing: 5/5

H.M. (honourable mention):
Goes - surprisingly - to Katy. She is so like me, everything she did I totes would have done too. Her having a blog is pretty much icing on the cake, genius on Ms. Armentrout's part as not only is this girl more relateable because of her actual
hobby
, she feels human.
There are no points of concern, I only wish that I had more Daemon!
The banter is witty and so very entertaining, and the chemistry? Do not get me started.
If only I knew where to begin. Everything worked, it was all a melting pot of genius. Take it from me, it is two days later and my mouth still hangs at the mention of Daemon, Katy or the book in general. I need to get me a Street Team and fast!
Onyx
cannot release fast enough, I already placed a pre-order like a day into reading this book. So yes, it is
that
good. *Sigh* The thing is, he was far from perfect,
I mean he looks incredible,
but Daemon's attitude leaves much to be desired.
At first I was giving him just about as many middle fingers as Katy did, but let it be known that this boy grew on me. What else should I have expected? He's an alien, completely out of this world. And...I am through gushing, this is getting embarrassing! But yes, I was impressed and cannot wait to read more books by this author. Give
Obsidian
a try, it will not disappoint.
5/5 genies
Favourite Quote:
"Holy Hawt Chemistry, Batman!"