Unbreak Me
by
Lexi Ryan
My rating:
4 of 5 genies
Published:
May 24, 2013
Series:
N/A
Genre:
New Adult, Contemporary, Romance
Publisher:
Smashwords
Source:
Purchased
Pages:
234
Format:
eBook
Purchase At:
Amazon.com

Goodreads Summary

"If you're broken, I'll fix you…"

I'm only twenty-one and already damaged goods. A slut. A failure. A disappointment to my picture-perfect family as long as I can remember. I called off my wedding to William Bailey, the only man who thought I was worth fixing. A year later, he's marrying my sister. Unless I ask him not to…

"If you shatter, I'll find you…"

But now there's Asher Logan, a broken man who sees the fractures in my façade and doesn't want to fix me at all. Asher wants me to stop hiding, to stop pretending. Asher wants to break down my walls. But that means letting him see my ugly secrets and forgiving him for his.

With my past weighing down on me, do I want the man who holds me together or the man who gives me permission to break?
My Review
This book essentially provides every girl's ideal scenario: two hunky guys fighting it out over her. Except, choosing between the two isn't as easy a decision to make as you would suppose. Not when one is saying that he'll "fix" you, while the other's asking you to break. I find that this is what sets
Unbreak Me
apart from other books; there isn't really a villain, just the characters dealing with hard issues and bad people making the task difficult. Normally the good guy wants to do one of the following: either fix the female lead, or catch her when she falls. The jerk is supposed to want the absolute worst for her, but what do you do when both men are "good" guys?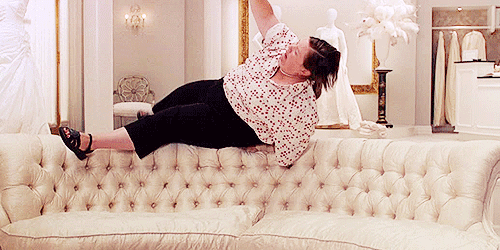 The characters were what sold
Unbreak Me
; I loved Maggie and Asher, even William! I would never want to be in her shoes, because they both obviously care a good deal about her, they just have differing notions of what Maggie needs.
Maggie herself is a complicated and jaded character. Nothing could have prepared me for what I eventually learn of her; you think you know what it means to carry around baggage, but not the kind Maggie's hauling. She is dealing with A LOT and in a small town where nobody forgets, jeering calls of "Lucy" (Loose-ey, get it?), have long since become synonymous with her given name. The whole town thinks she's a slut, even her family, but I won't spoil that, and you can't help but wonder how the character lasted as long without shattering into a million pieces.
Asher's like this sexy rocker who sees the cracks and knows something's about to break. Maggie wears the slut tag like a badge and outwardly doesn't mind what a lot of people think about her. She's not looking for serious, but Asher's not about to trifle with Maggie. He's the guy telling her she deserves better, but that'll happen only if she starts being honest with herself and him.
This is where William and Asher agree, that Maggie needs to let someone in, but that is where the similarities end. He's loved Maggie for longer than Asher and he is at the ready to stop the wedding with her sister should Maggie say the word,
though it would have been nice if he hadn't gotten engaged to her in the first place
. I thought I'd hate William for putting the sister's in that predicament, but I saw how conflicted he was since he really did love them both, but in different ways.
You know the drill.
In the end, it really did come down to Maggie and what she needed. I was torn because my loyalties had 100% switched to William by the end, and I really wanted him to be happy, but healing does come for Maggie and that is all that really matters. This is among my favourite New Adult novels, it's mature and involves sexual situations and coarse language, so be wary. Other than that,
Unbreak Me
receives a solid
4/5 genies
from my end.
Packed with unexpected twists and heartbreak, Unbreak Me is memorable and beautiful, a fantastic New Adult novel!