Sins & Needles
by
Karina Halle
My rating
: 4 of 5 genies
Published:
January 25, 2013
Series:
The Artists Trilogy #1
Genre:
Adult, Contemporary, Romance
Publisher:
Metal Blonde Books
Source:
Purchased
Pages:
438
Format:
eBook
Purchase At:
Amazon.com

Goodreads Summary

Ellie Watt is used to starting over. The daughter of a grifting team, Ellie spent her childhood being used as a pawn in her parents' latest scam. Now she's much older, wiser and ready to give her con artist life a rest. But returning to the dry desert town of Palm Valley, California means one more temptation than she bargained for – Camden McQueen. Once known as the high school weirdo, Camden is bigger and badder than the boy he used to be and a talented tattoo artist with his own thriving business. Ellie's counting on Camden still being in love with her but what she's not counting on is how easily unrequited love can turn into obsession over time. When Camden discovers Ellie's plan to con him, he makes her a deal she doesn't dare refuse, but her freedom comes with a price and it's one that takes both Ellie and Camden down a dangerous road.


***The Artists Trilogy is a dark and sexy contemporary ride about three flawed individuals caught in a world where it's so easy to justify the bad things we do. This is a pure adult read (Not YA or NA).

This is the 1st book in the trilogy. It is followed by the novella On Every Street (released in March 2013) and the sequel Shooting Scars (released in May 2013). The third and final book in the series will also be released in 2013.***
My Thoughts
I felt like an outlaw reading this. Like I had a black bandanna wrapped around half my face or something, holster at the ready and strapped to my waist. The book provided me with this vibe and I merely sunk into it. This probably has something to do with the tiny little fact that the protagonist engages in numerous criminal activities such as fraud and theft, but that doesn't necessarily have to mean something, it could be just me.
Don't be a smart ass, Ariel.
The amazing soundtrack chosen by the author to accompany the happenings in this book also plays a huge part in creating the sense of danger and foreboding that pretty much sustains throughout the novel. In a lot of ways
Sins & Needles
managed to keep me at the edge of my seat, and when Ellie and Camden were on the lam I was just as tense, almost looking over my shoulder when things would escalate and they would just barely escape being caught. Of course I knew this cat and mouse chase element couldn't go on forever, reality bites and there is an ending to this story that jabs at your heart with a pair of brass knuckles and twists hard. In this way, it was a pretty stressful read.
It all starts with Ellie returning to the town she grew up in, finally being herself for a change. What I mean is that she assumes her true legal identity, but isn't about to open up to every aspect of who she was in the past. Because even though she gets to be Ellie Watt again, the woman is still wanted and on the run from some bad folks who bring to mind Spanish mafias and fatal shoot-outs. Ellie stays with her uncle, planning to at least look for work in town, and when that endeavour fails she wants to beat it like a hot cake just went bad and it's every man for himself. That is until she runs into childhood friend Camden McQueen.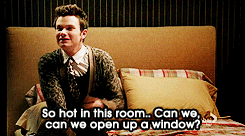 Yup, Ellie and I are alike in that when Camden gets into the picture, everything else ceases to matter as much. Getting out of town, finding that job...Why would we want to leave Camden? The queer boy from their high school days is long gone, and in his place is a successful, talented
gorgeous
tattoo artist
of a MAN
. Needless to say, Ellie and I were both very pleasantly surprised.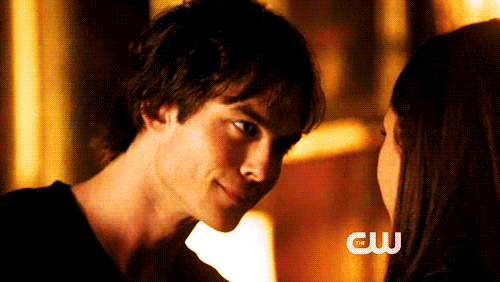 At first glance I didn't expect much from this love interest. He's a bad boy with tats, so what? Haven't I seen them before? Well not like Camden! DANG does this walking needle have issues! He's all dark,
hurt
, and gloriously complicated; I couldn't get enough of him. While I'm sure the boy could make getting a tattoo seem painless and like a very worthwhile proposition, Camden comes with a lot of his own baggage. I'mma let you read the book to work through a majority of them, but the main source of conflict between him and Ellie is how she treated him when they were younger. They were buds until she ditched him for short-lasting popularity, and even though I see how she could do it, 100% harshness of the act aside, Camden hasn't been able to ever get over being ditched and humiliated.
As soon as they meet you know something is going to go down. Sure the blurb gives it away that he finds out about her ploy to con him once her attempt at getting a reasonable job goes South, but that only added to the anticipation. I sat there rocking in one spot, fidgeting like mad and waiting for him to catch her in the act. They play nice and are flirty, grabbing a few drinks and whatnot, but underneath all the pleasantries you know Ellie isn't ready to give up her habit of taking the easy way out and conning people. Also, you can't help but sense Camden will be hella pissed once she tries those old tricks on
him
. Waiting for it all to go down was another matter entirely, and I was a wreck.
Oy, the suspense!
You think this is it, the end of the book story wise? They quarrel, fight and make up, book done? Nope, it doesn't end there! The past Ellie tries to outrun makes a reappearance and it is pretty chilling in a finely muscled sort of way. Those friendly mafia folk catch up to her, and it all goes to hell. If I was to split it in half, then the second half of
Sins & Needles
definitely went by quicker than the upper half. I think this is partly because the story was laid out by then and started driving itself closer to the end. Much happens and you never really breathe until the end.
Minor Concerns:
- This is
not
a New Adult novel. I classify New Adult as having to do with college students in their early twenties bumping around, dealing with love/family issues while somehow trying to find their way, but Camden and Ellie are adults. Adult things happen and I wouldn't recommend younger audiences read the book due to the presence of more mature themes.
- Many people mention that Ellie sucks at being a grifter because the girl doesn't lose the stupid cell phone like any well-thinking person on the run would (or at least someone claiming to be a con artist). This is true, Halle should have done better in this aspect because the cell ruins everything. This is why we have dustbins! Beware, this could annoy you too. Also, she gets caught. You'd think that after grifting for as long as Ellie has you would pick up some level of expertise, then again if she escaped and things were honkey dorey, there wouldn't be much to read about.
In Conclusion
Other than the two points tackled above, I really liked
Sins & Needles
because it was everything and more than I expected going in. The characters are conflicted and each with a set of their own troubles, and the plot as well as setting provides them with the perfect layout to work through these discrepancies. There's a lot riding on the second book since this one was a bit cliffy at the end, but I'm all down for more outlaw adventures, sign me up!
4/5 genies: Sins & Needles gave me a lot more than I was expecting, and it sets the stage with a high-stakes drama that will keep readers coming back to the series for more.