Hey Lovelies!
So it has been a while since I last stacked some shelves with the best of 'em, but I'm making the lamest of comebacks in this edition of Stacking the Shelves! I ran by Walmart for a few necessities candy, ahem, and hit up the book section while there. It turned out that there were some pretty sweet buys like...
Please forgive the darkness, for some reason I thought taking this at night would make my life simpler. It didn't.
The makers of Archie decided to release a kind of "best of" compilation in two different volumes, featuring the funniest and most loved Archie shticks. When I say that it was a compulsion to buy these two collections, I really do mean it, my childhood is Archie! I grew up loving him - hate his character now - and rooting for my girls Veronica/Ginger (because Betty is far too easy.) I had to buy it.
And as luck might have it...
The Lost Prince
released this week too! Man, isn't that awesome? I did a post of all the new books released at the beginning of the week, the link is
here
, so check that out if you are curious to know what other goodies have been floating around ;) Now, I didn't get
Angel Fire
from Walmart, it was a pre-order from the BookDepository months back.
Funny story: The Mail man messed up. We have two separate compartments aside from the assigned mailboxes, specifically for bigger packages. Angel Fire is almost 700 pages...I think it qualifies as being 'bigger.' However, my dear friend Mr. Mail man decided to force my darling book into my much smaller mailbox. This meant that for 3 minutes plus, I stood in almost minus 15 degree weather - and it's always worse when the weather is JUST starting to drop - trying like a mad-woman to disengage my package. My mother called me back to the car, and told my brother to go try his luck instead. Apparently, because I looked like a lunatic trying and because his muscles are oh-so-much more bigger than mine, he could do a better job. Sadly?
He did.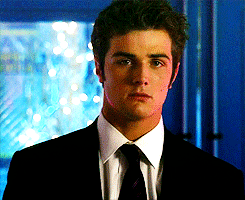 Bah, but Whatev's, I still got my book!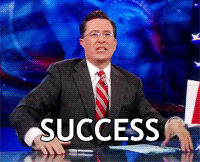 I win, right??
Lol, so there you have it, my latest conquests!
What do you think, and what great reads did you find this week??
I make it a rule to always reply/visit anyone who visits me so be sure that I will pay you a visit soon!
Thanks again for reading!!
Love you lots,